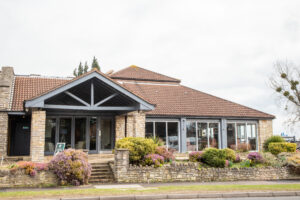 Almondsbury Inn & Lounge, part of Crest Hotels Group, is based in Almondsbury, North of Bristol.
The hotel is nearing completion of a full refurbishment, with an ambitious growth strategy – this is an exciting time to join Almondsbury Inn & Lounge and Crest Hotels.
The hotel offers 56 bedrooms, flexible meeting and event space
To assist with our growth, we are looking for a Part Time Cook to work 5 evenings per week. The successful candidate will need to have proven background in the hospitality sector and can consistently deliver exceptional standards.
You will need previous experience as a cook in a similar role: alongside passion and knowledge on how to deliver high standard service during events.
In particular you need to promote relationship and good communication between F&B and kitchen team, as this is essential to provide exceptional customer service.
We offer a competitive salary and benefits include, uniform, complimentary car park and in-house training.
Click here to send your CV to our recruitment team now.
Our vision at Crest Hotels is 'To give every guest a memorable experience leaving with a smile on their face.'
Benefits as a Crest Hotels colleague.
· Discounted accommodation (£25 per room per night) in other hotels within crest the group
· 50% off Food & Beverage in other Hotels within the Crest group
· Uniform
· Meal on Duty
· Training in house
· Free parking on site
· Company events (BBQ / Christmas Party)
· Long service award
· Shining Star of the quarter – £250 incentive
· Refer a friend to work bonus